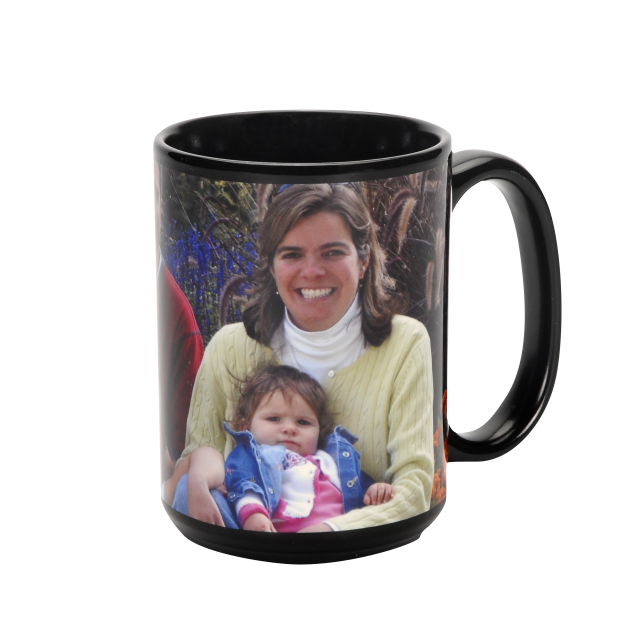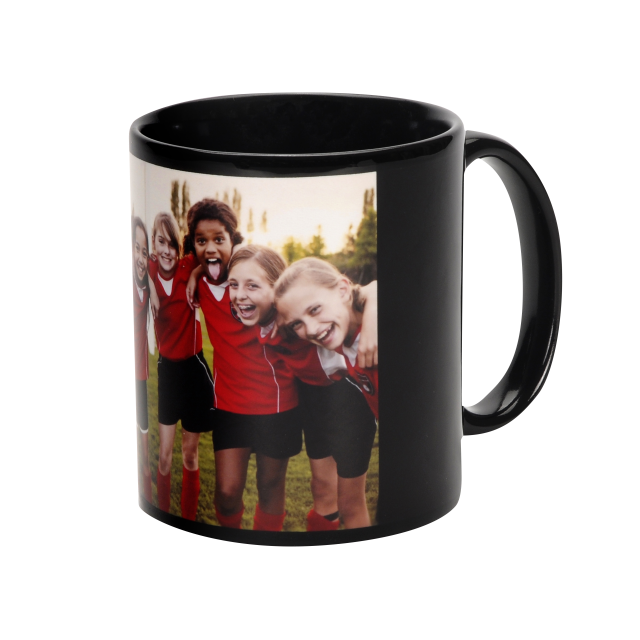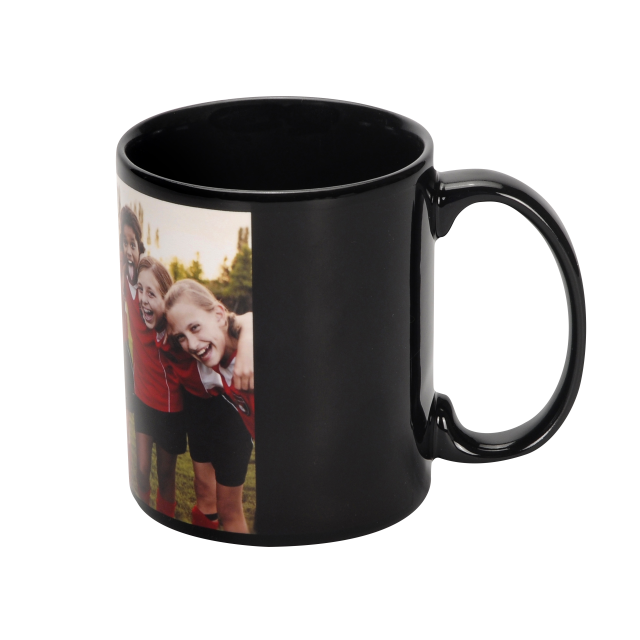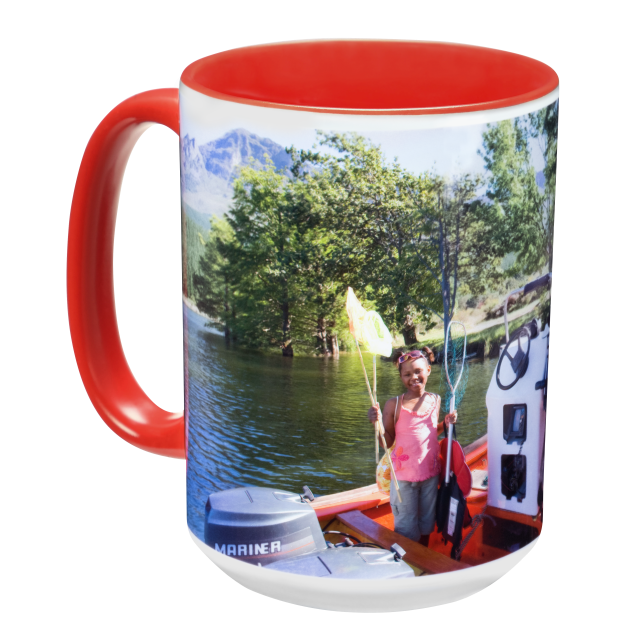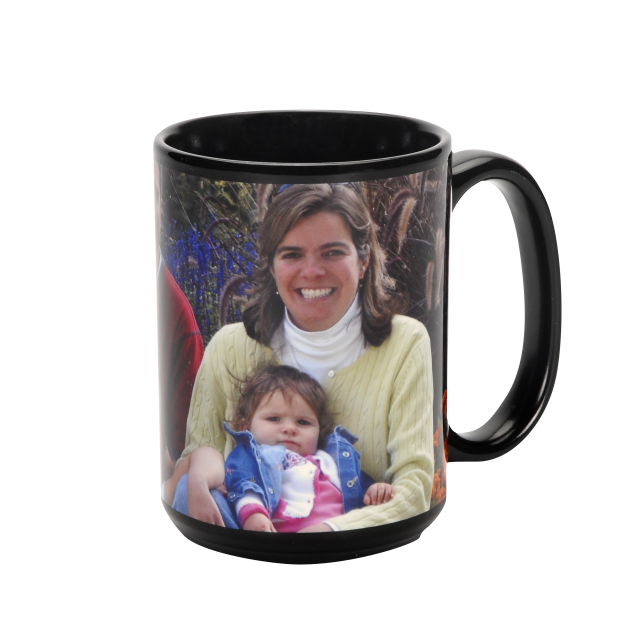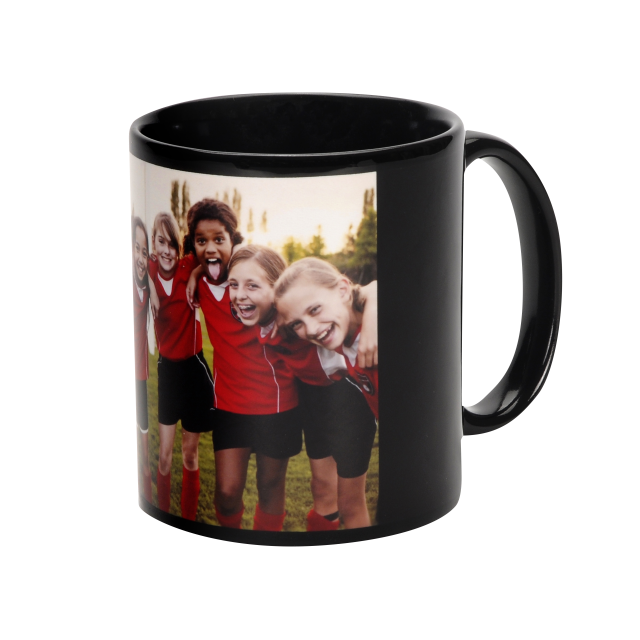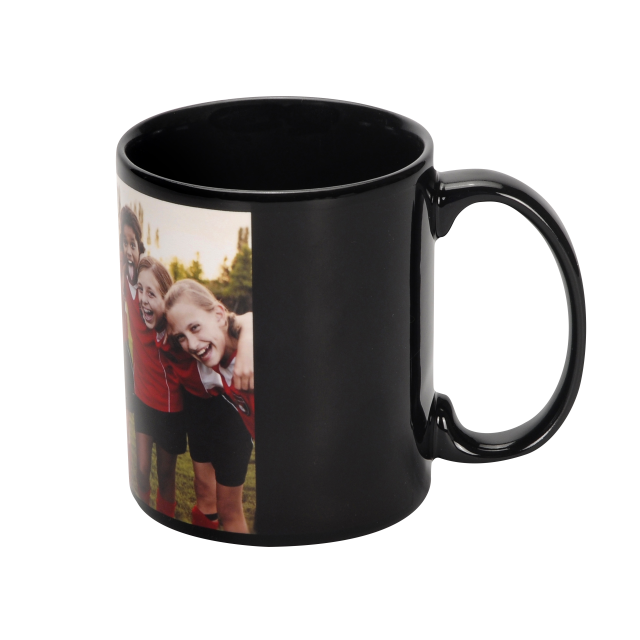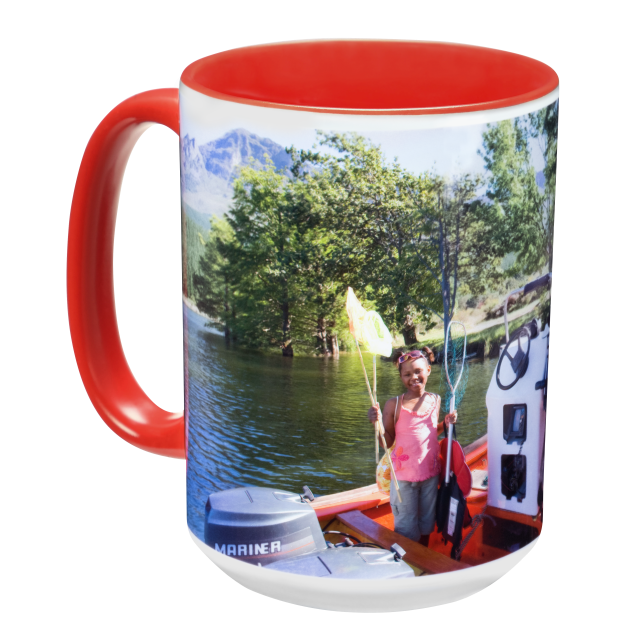 Features
Use your favorite photos to create a precious mug for everyday use. A variety of templates and formats are available to design your one-of-a-kind creation
deliverr form { margin-top: -8px; }
Unlock the member price of: $6.40 $8.00 $7.60 $7.60 $7.60 $7.60 on this item by adding Nixplay Plus to your order.

PLUS, save an average of $50 (25%) on any digital frame purchase. Shop Frames

Nixplay Plus makes it even easier to share your memories with friends and family with unlimited storage and upgraded video support.
✅ UNLIMITED Photo Storage
✅ 50GB Video Storage + Extended Video Playback
✅ UPGRADED Lifetime Warranty
✅ Connect up to 10 Frames
✅ In-App Photo Editing
✅ Exclusive Deals for Members Only
✅ Priority Customer Support
✅ Exclusive Discounts on Prints and Photo Gifts
Need some help setting up your frame? We're here to help. Members also receive exclusive priority support in addition to a lifetime warranty on their frame.
12 Months Subscription
$49.99
/yr (billed annually)
(Equivalent to: $4.17 / month)
ADD TO CART
1
Membership Already in Cart
Adding Nixplay Plus to your cart will automatically apply your discount.
Mugs
WhiteSolid BlackPinkDark BlueRed
.affirm-modal-trigger { color: rgba(9,129,156,1); text-decoration: underline; } .affirm-modal-trigger:hover { color: black; } .nav-links-section{ transition: all 0.5s; opacity: 1; max-height: 100vh; } .nav-links-section.hide_it{ opacity:0; max-height: 0vh; overflow: hidden; } .image-bg-container{ background: #f8f8f8; } .sticky-buy-buttton { --top: 50.52px; z-index: 49; } .sticky-buy-buttton.active { top: var(--top); } .sticky-buy-buttton:not(.active) { animation-name: wait-to-leave; animation-duration: 0.2s; animation-fill-mode: forwards; animation-iteration-count: 1; animation-timing-function: ease-in-out; } @keyframes wait-to-leave { from { top: var(--top); opacity: 1; } 99% { top: var(--top); } to { top: -900px; opacity: 0; } } .sticky-buy-buttton .color-ball.has-label:hover::after{ display: none; } .sticky-buy-buttton>div { transform: translateY(-150px); } .sticky-buy-buttton.active>div { transform: translateY(0px); } .gallery-left-btn:hover svg { animation-name: slide-left; animation-duration: 0.4s; animation-iteration-count: 1; animation-timing-function: ease-in-out; } .gallery-right-btn:hover svg { animation-name: slide-right; animation-duration: 0.4s; animation-iteration-count: 1; animation-timing-function: ease-in-out; } @keyframes slide-right { from { transform: translate3d(0%, 0px, 0); opacity: 1; } 25% { transform: translate3d(-50%, 0px, 0); } to { transform: translate3d(100%, 0px, 0); opacity: 0; } } @keyframes slide-left { from { transform: translate3d(0%, 0px, 0); opacity: 1; } 25% { transform: translate3d(50%, 0px, 0); } to { transform: translate3d(-100%, 0px, 0); opacity: 0; } } .slider-item-ratio .slider-container>*>* { object-fit: contain !important; } .gallery-main-container:before{ content:''; display: block; width:100%; padding-top: 80%; } .thumbs-container { max-width:91%; } @media (max-width: 768px) { .thumbs-container { max-width:100%; } .gallery-image-container { min-width: 100%; width: 95vw; } .z-custom-launcher { display: none; } } @media (min-width: 640px) { .shadow-top { border-top: none !important; -webkit-box-shadow: none !important; -moz-box-shadow: none !important; box-shadow: none !important; } } .shadow-top { border-top: 1px solid #eae6e6; -webkit-box-shadow: 0px -1px 4px rgb(246 243 243 / 70%); -moz-box-shadow: 0px -1px 4px rgb(246 243 243 / 70%); box-shadow: 0px -1px 4px rgb(246 243 243 / 70%); } .show-more-container:before { content:''; position: absolute; width: 100%; height: 100%; background: -moz-linear-gradient(top, rgba(255,255,255,0) 0%, rgba(255,255,255,1) 100%); background: -webkit-linear-gradient(top, rgba(255,255,255,0) 0%,rgba(255,255,255,1) 100%); background: linear-gradient(to bottom, rgba(255,255,255,0) 0%,rgba(255,255,255,1) 100%); filter: progid:DXImageTransform.Microsoft.gradient( startColorstr='#00ffffff', endColorstr='#ffffff',GradientType=0 ); } .icon-check img { display: none; } .checked-icon .icon-check img { display: block; } .thumbnails > div { width: 20%; } .thumbnails .image-bg-container { background: transparent; } .product-description ul { list-style-type: disc; padding-left: 20px; } .product-description > p, .product-description p { padding-bottom: 1.4rem; padding-top: 1rem; font-size: 1.5rem; } .default-locale, .bi-locale { display: none; } .default-language .default-locale, .biligual-language .bi-locale { display: block; } .prod-desc ul li { padding-bottom: 1rem; } .alexa-google-icons { background-image: url(//www.nixplay.com/cdn/shop/t/663/assets/alexa-google-icon.static.png?v=68587747246647950621696396393); background-size: contain; background-repeat: no-repeat; height: 40px; margin-top: 20px; } .plus-sticker { font-family: "zen-new", ui-serif, Georgia, Cambria, "Times New Roman", Times, serif; font-weight: 500; } @media (min-width: 640px) { .plus-table br { display: none; } .plus-table th { text-align: right; } .plus-table tr:not(:first-child) td:not(:last-child) { background-color: #f6ede2; } .plus-sticker br { display: none; } }
(function(){ document.addEventListener('DOMContentLoaded', () => { document.getElementsByClassName('product-overview-button')[0].click(); }) })()
Trusted partner

Ratings &
reviews
5 stars

4 stars

3 stars

2 stars

1 star
body.is-modal-open { overflow: hidden; }
(function () { var salePrintDetails = { cartSummary: { item_count: 0, items_subtotal_price: 0, original_total_price: 0, requires_shipping: false, total_discount: 0, total_price: 0, }, items: [] }; window.salePrintDetails = salePrintDetails; })(); const printSaleItems = window.salePrintDetails.items; printSaleItems.forEach(item => { let saleSku = item.sku, salediscountType = item.discountType, salediscountValue = item.discountValue, saleSkuPrice = (item.price / 100).toFixed(2); document.querySelectorAll('.print-discounted-price').forEach(item => { let currentSku = item.parentNode.parentNode.dataset.sku; if (saleSku === currentSku) { let discountAmount; if (salediscountType == 'fixed_percentage') { discountAmount = (saleSkuPrice - (saleSkuPrice * salediscountValue)).toFixed(2); } else if (salediscountType == 'fixed_price') { let fixedAmount = (salediscountValue / 100).toFixed(2); discountAmount = (saleSkuPrice - (saleSkuPrice - fixedAmount)).toFixed(2); } item.innerHTML = "$" + discountAmount; item.previousElementSibling.classList.add('line-through'); } }); document.querySelectorAll('.print-badge').forEach(badge => { let currentSku = badge.dataset.sku; if (saleSku === currentSku) { badge.children[0].src = item.badge } }); });